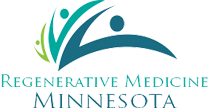 Regenerative Medicine Minnesota Board 2020-2021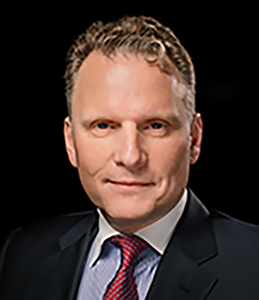 Board Co-chair
Andre Terzic, MD, PhD, FAHA
, is Michael and Mary Sue Shannon Director, Mayo Clinic Center for Regenerative Medicine. Recognized with the distinction of Marriott Family Professor in Cardiovascular Medicine and Marriott Family Director of Comprehensive Cardiac Regenerative Medicine, Dr. Terzic is Professor of Medicine and Pharmacology; Chair, Discovery-Translation Advisory Board; and Director, National Institutes of Health "Cardiovasology" Program.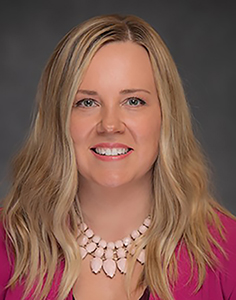 Board Co-chair
Shernan Holtan, MD
, is an associate professor of Medicine at the University of Minnesota and Medical Director of the Clinical Trials Office - Cell, Gene, and Immunotherapy Program for the Masonic Cancer Center.  In her clinical role, she focuses on enhancing the safety and efficacy of allogeneic hematopoietic cell transplants for malignant and non-malignant diseases.  In her research role, she is studying how enhancements to tissue regeneration, through medications and strength-based exercise, can help improve outcomes of allogeneic hematopoietic cell transplantation.  Her research funded by Regenerative Medicine Minnesota led to a new orphan drug designation from the FDA for 
repurposing an inexpensive and safe drug to treat acute graft-versus-host disease
.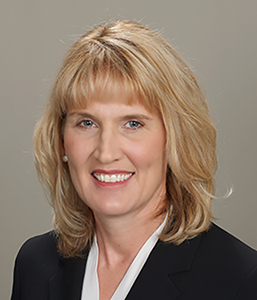 Kristina Bloomquist MEd, CPHQ, CHRC,
is employed by the National Marrow Donor Program (NMDP)/Be the Match serving as a Senior Director to lead a strategic initiative to transform technology and operations for its research data. The
prospective and observational research conducted by
The Center for International Blood and Marrow Transplant Research (CIBMTR- a research collaboration between NMDP/Be The Match and the Medical College of Wisconsin)
is accomplished through scientific and statistical expertise, a large global network of transplant centers and a clinical outcomes registry of more than 550,000 patients. Ms. Bloomquist brings more than 27 years of experience leading strategic programs, centers and a research institute focused on informing and improving patient care outcomes. 
Past Board Members: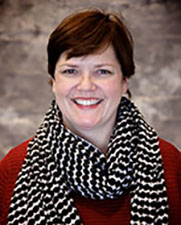 Margaret Anderson Kelliher, BA, MPA, [2014-2020] is the Commissioner for the Minnesota Department of Transportation and past President & CEO of the Minnesota High Tech Association. She served as a state representative from 1999 to 2011 and as speaker of the House from 2007 to 2011. She serves on the boards of directors for the Greater Twin Cities United Way, the YWCA of Minneapolis, and the Textile Center. In 2011, she was appointed by Gov. Mark Dayton to be the chair of the Governor's Broadband Task Force. Anderson Kelliher earned a bachelor's degree in political science from Gustavus Adolphus College and a master's degree in public administration from the Kennedy School of Government at Harvard University. She was on the Board of Trustees of the Minnesota State Colleges and Universities from 2012-2018.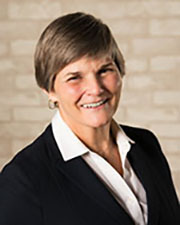 Roberta King, MPH, [2014-2020] is retired from Be The Match, where she served as Vice President for the Center for International Blood and Marrow Transplant Research (CIBMTR) Minneapolis, a research collaboration between NMDP/Be The Match and the Medical College of Wisconsin. In this capacity she oversaw the administrative and scientific support activities for CIBMTR's Minneapolis campus. Ms. King brought more than 30 years of experience in the field of hematopoietic cell transplantation, beginning with basic science research at the University of Minnesota and extending to her role in the CIBMTR.
Ven Manda, BSc, MSc, [2014-2020] serves as President of Renal Care Solutions (RCS) within Medtronic's Minimally Invasive Therapies Group (MITG), responsible for the strategic direction and global leadership of the RCS business. Mr. Manda is focused on providing better quality of life for End Stage Renal Disease (ESRD) patients worldwide and has been with Medtronic since 1994. He was the recipient of the 2002 Wallin Leadership Award and is a member of Medtronic's honorary Bakken Society.
Jakub Tolar, MD, PhD, [2014-2020] is the Dean of the Medical School, Vice President for Clinical Affairs, and a Distinguished McKnight Professor in Pediatrics, Blood and Marrow Transplantation, at the University of  Minnesota. He is one of the co-creators of Regenerative Medicine Minnesota and one of the original co-chairs of the Board.